Chroma ATE is the largest worldwide provider of power testing instruments and systems including programmable AC Power Sources and DC Power Supplies, AC Loads and DC Electronic Loads, Digital Power Meters, Multi-Meters, and Automated Testing Systems. Our programmable power supplies, electronic loads, measurement instruments and automated testing systems provide solutions for applications in Aerospace, Defense, Military, Automotive, Medical, Battery, Solar, Marine, and Regulatory Testing. Customized systems and instrumentation for power supply test and characterization include architecture and platforms built to fit diverse bench-top, R&D, design verification and automated test system technical requirements and specifications. Applications include testing of battery chargers, DC-DC converters, ATX and other types of AC power supplies, batteries, fuel cells, photovoltaic arrays and point-of-load voltage regulators.

RIGOL Technologies is an emerging T&M leader and a technology innovator in Electronic Measurement and Chemical Analysis. RIGOL's premium line of products includes Digital Oscilloscopes, RF Spectrum Analysers, Digital Multimeters, Function/Arbitrary Waveform Generators, Digital Programmable Power Supplies, HPLC and UV-Vis Spectrophotometers, which help the engineers, researchers, educators to address their measurement challenges in confidence with affordability than even before.
RIGOL Technologies, Inc. is an ISO9001:2000 Quality Management System and ISO14001:2004 Environmental Management System Certified company.

Newtons4th is a design & manufacture innovative electronic equipment to a world-wide market. Specializing in sophisticated test equipment, particularly related to phase measurement, our product portfolio includes Frequency Response Analyzers (gain/phase analyzers), vector voltmeters, phase meters, Impedance Analyzers, true RMS voltmeters, Selective Level Meters, Laboratory Power Amplifiers, and Power Analyzers. Newtons4th Ltd is ISO9001 registered, the internationally recognized standard for the quality management of businesses. In recognition of the technical innovation and commercial success of the PPA series, N4L received the "Innovation 2010" Queen's award for enterprise.

Gossen Metrawatt is a worldwide market leader for High Performance Test & Measurement in the following industries: Electrical Testing, Portable test tools, Medical Appliances, Power Quality, Power Supplies and PV Testers. A broad spectrum including consulting, project engineering, products, training and services: We offer everything from a single source. We're well known all over the world for successful implementation of customer-specific solutions. We'd like to make work easier for you in the future as well with innovative products, system solutions and services.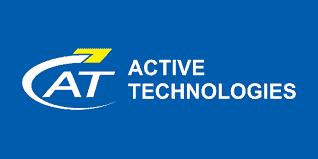 Active Technologies involved in large research experiments mostly vs semiconductor test and innovative instrumentation design. This allows an easy generation of very complex signals, combined with controllable jitter, noise and other signal impairments. Active Technologies products fits nicely advance research pulse generation providing best in class pulse generation, great solution in complex defense electronics application such radar pulse generation and EW signaling and modulation. The disruptive AT DACs technology is also combining great performance Value and cost effective solution for industrial application such automotive and Power combining best in class performance and price solution.

Acute Technology Inc, is a manufacture PC-based test and measurement instruments. Acute products include PC-based: Logic Analyzers, Data generators, Digital Storage Oscilloscopes, Hi-voltage differential probes and Bus Analyzer (Protocol & Logic). The unique TravelBus is USB3.0 interfaced protocol analyzer and logic analyzer; it has I2C port with Schmitt trigger, differential CAN, RS485/RS422, ProfiBus ports, another example of high quality test & measurement instrument made by Acute.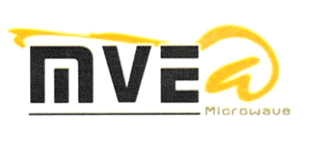 MVE Microwave is a professional supplier of Microwave/RF components, for WIFI,DVB-T/S/C, Satellite Communication and related fields. MVE Microwave provides highest quality RF & Microwave Systems Interconnection products & service. We are devoted to establish strong global supplier chain, so that we can offer full-product lines of coaxial components in the DC to 67GHz frequency range with power levels from 1 to 500 Watts.

RTX is a preferred partner to major enterprise, industrial, and consumer oriented OEMs, focused on the development and production of advanced wireless solutions. The business foundation for RTX is the solid knowledge and know-how in designing advanced wireless short range systems and products. The know-how is primarily focused around solutions based on the technology areas DECT, CAT-iq™, Bluetooth™, Wi-Fi™ and VoIP, either via Skype or SIP.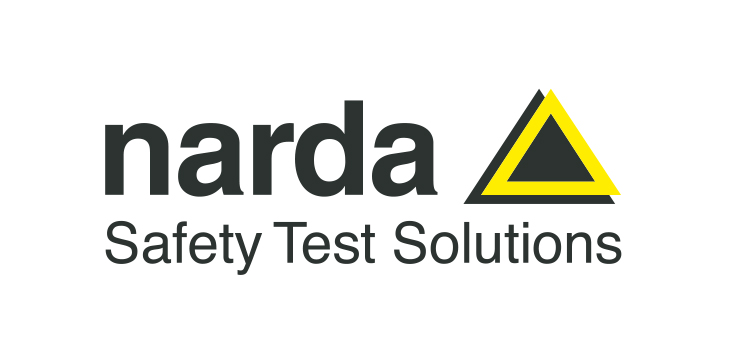 Narda Safety Test Solutions GmBH, the global market leaders for RF Safety. The company is an offshoot of the high-frequency measurement technology operation of the former Wandel & Goltermann group and has been a part of the L-3 Communications technology group & Harris. The operational field of Narda Safety Test Solutions covers the business segments of RF Safety, EMC, and RF Testing. In all three of these areas, Narda is one of the leading providers of high quality, application tailored measurement solutions. We do not develop any products without first consulting a large number of customers. In this way, we can be certain that the practical know-how of the people on the ground is reflected in our products and will penetrate the market.

NARDA Safety Test Solutions Italy is a global leader in the development and production of in EMC and measuring equipment for electromagnetic fields, owning more than 95% of all published patents for measuring such fields. We are a highly innovative company that regularly develops new technologies and instruments to cover the most demanding applications in Safety (EMF) and Electromagnetic Compatibility (EMC).Our renowned brand PMM recognizes some of the finest test equipment for electromagnetic compatibility (EMC) applications available today.

Com-Power specializes in the field of Electromagnetic Compatibility commonly referred to as EMC. which in brief it deals with noise. We make variety of products related to noise, our equipment will help you find measure and suppress noise in your products. Out test equipment can be used to meet the regulatory requirements for EMC or just to make your products work better. It is our goal to provide the finest products as well as the best support to our customers. We continually improve our products and design new products to help our customers meet their goal. We believe our customer's success will lead to ours.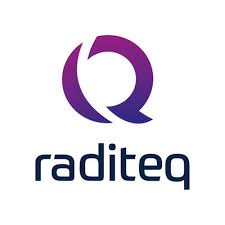 Raditeq is your partner for EMC Instruments to perform EMC Measurements, EMC Test Software, EMC and RF Calibrations, EMC Training and EMC Consultancy. DARE Instruments covers the complete EMC scope. As Dare instruments itself is an accredited EMC test house and as such performs EMC measurements itself, all required experience is available to develop and enhance EMC instruments and EMC test software to perform full automated, fast EMC measurements. RadiMation, the automated EMC test Software of DARE!! Instruments is the leading EMC test software since 1998 in use at well respected companies over the world. Raditeq is the designer of the first LASER powered e-field probe in the world: the RadiSense e-field sensor. At the same time DARE!! Calibrations is an accredited calibration laboratory which performs EMC and RF calibrations all over Europe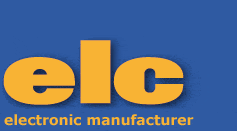 Elc is a French manufacturer specialist in the design and development of multi-channel light , small & powerful laboratory power supplies, fixed power supplies, functions generators, decades boxes, digital panel meter and DIN rail power supply . This range of products are mainly destined for R & D, Education & Hi-tech Industry.